Greetings from COO - Civil Engineering & Eco-Technology Consultants Co.,Ltd.
Since its establishment in 1983, we've contributed to build social infrastructure mainly by using our technology of environmental assessment and examination.


Recently, Japan has kept facing natural disasters such as big earthquakes, windstorm and flood damage caused by climate change. In social problems, we've faced rapid changes in a social structure caused by birthrate and aging population and global economic activities etc. Besides, deterioration in social infrastructure is an urgent problem. Considering those situations, we've realized we must build social infrastructure which can deal with those problems.

Dealing with those problems, our goal is to become an integrated environmental consultant as our strength is environment. We've been willing to take part in eco-friendly infrastructure development and maintenance of river, dam, erosion control and road, and disaster prevention and green infrastructure in town development. Besides, social accountability is in our consideration. Based on the past mid-term management plan we've almost achieved goals of sales and developing a new field.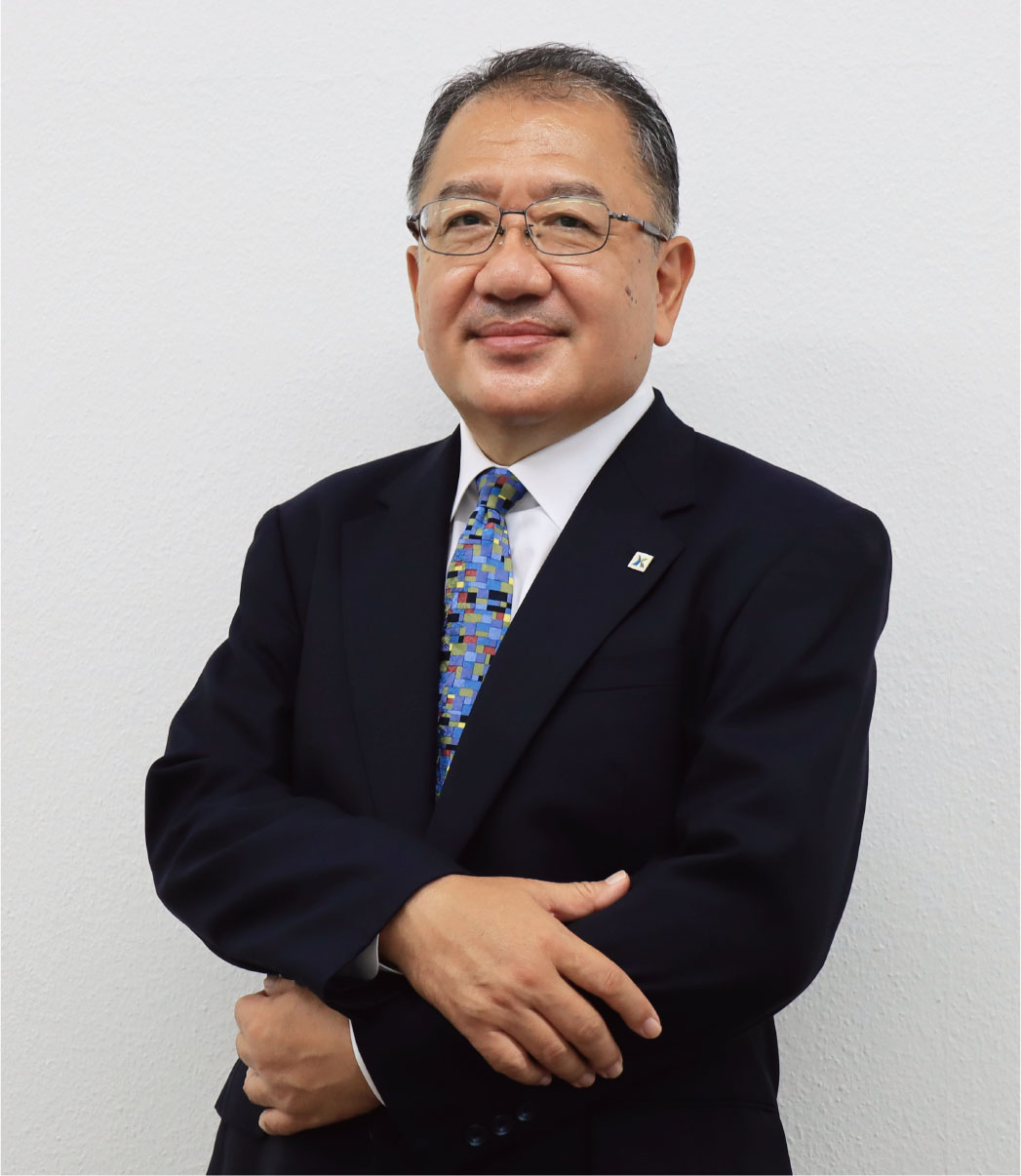 In the new mid-term management plan for 2019-2021, the theme is "challenge for more growing" ,and the goals are "Develop a new business and/or key product" and "Change the company nature which is worthy of the growth."

For a long-term vision, we aim for being an integrated environmental consultant which can create a comfortable society, as a truly top company in the field of environment. We've kept challenging "Realize environmental business expansion adapting to the new national spatial planning" mainly by environment, disaster prevention, city greening, erosion control and town planning, and another challenge is "Become an integrated consultant by expanding our fields" mainly by networking with different fields such as green infrastructure and developing a new technology. Moreover, for human development and self-realization, we as a group try to"Change the company nature which is worthy of the growth."
With our motto "Challenge and Sincerity", we are keen on accepting a new technology, creating a suitable environment for all staffs and walking along with stakeholders as one. We keep trying for a social contribution and moving forward with you all.


COO Masata Urakawa
Company Policy
Comprehend environment and construction together.
Do what only we can do.

Our Goals
"Connect an environment where people and nature are in harmony to the future"
"Become a company with self-realization brightly and enjoyably"
Principle
Action for self-realization
it is important for us to have passion and creativity to challenge for a new thing.
it is important to find brightness, joy and prides in our work.
it is important for us to have a good teamwork and communication with our colleagues who have the same goal.
it is important to consider work-life balance.
it is important cooperate colleagues' growth.
Action for upgrading skills
it is important to actively challenge in new technology and new field.
it is important to train ourselves for gaining high-level special skill, ability to solve a problem and development of proposal skills.
it is important to seek for client's' trust and satisfaction through our high quality deliverable.
Action for gaining trust
it is important to work according social ethics and engineering ethics.
it is important to protect private and client's information in an appropriate way.
it is important to widely consider energy and resource saving in our work.
it is important to take part in contribution to society as cooperate citizens.
Through these actions, we keep tying for improvement of the company value and realization of company policy.